Posted on March 30, 2011
Someone is thirteen.
That can't be possible.
But it is.
I. Am. The. Mother. Of. A. Teenager.
Yikes!!
He brings me such joy and laughter.
Who else would make funny faces in the mirror with me as we're
comparing our eerily alike features?
And then laugh at me as I attempt
to dance to a country rap?
This guy!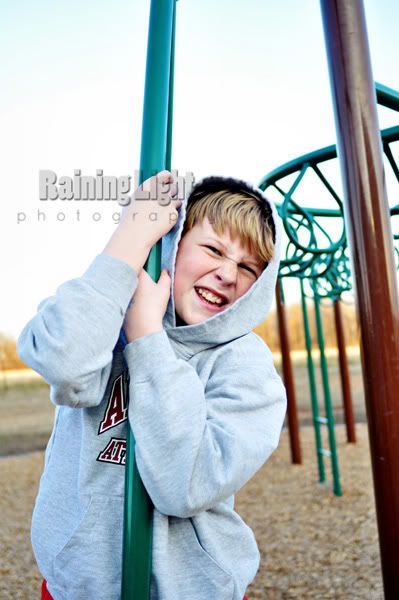 And I love him oh so much for it. ?
(yes, a country rap.  My husband's newest musical find.)
Posted on March 27, 2011
I know I've said it before, but I want this blog to reflect me and my personality and sometimes I feel like I fail. Miserably. I'm not sure why I find it so hard to spread the Cherronness on these posts, but I'm going to try my best to start doing better. To those that know me, it is no secret that I'm a bit of a silly dork at times. Okay, maybe a lot of the time.
I like to laugh, I like to have fun, and the things that amuse me are often really goofy. Take my 365 projects, for example. They are a fun mixture of down and dirty quick snapshots to really elaborate, heavily photoshopped pieces. Some are fantasy based, some are horror movie inspired, and some are just really, really silly. And since I want to start really showing more Cherron on the ol' blog, here is one of my silly 365 photos.
The plan is to start sharing more of these each week. Perhaps a collage of all of them and a showcase or two of my faves. Cause like I said, I put a lot of work into some, but some are rather boring. Life gets in the way, you know? Can't be fantastic all the time.
Posted on March 8, 2011
Ooh, spring. I'm so excited for spring! I can't wait for warmer weather. My family and I have lots of plans for this spring and summer, including our first big camping trip since the girls were born. Well, one that does not involve just a tent in the back yard!!
  Not only am I looking forward to family fun, but there are so many great things happening with RLP, too. I'll announce them here on the blog after our first newsletter goes out, which will be later on this week!  Yay!   Spring Mini sessions will be announced and there will be some fun new things from the boudoir side of Raining Light Photography, too.  If you want to subscribe, just click HERE.
Since I can't stand not to add a photo, here is a recent one from my 365 self portrait project. I really need a haircut, though I'm sort of digging this tousled look I have going on!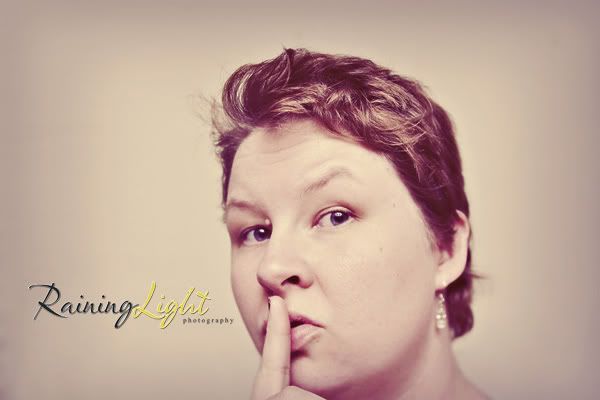 Contact Cherron | Visit on Facebook | Follow on Twitter | Subscribe to Newsletter